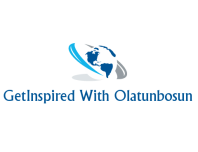 This site is proudly dedicated to the glory of Almighty God.




Welcome to the official website of Olalekan Olatunbosun O, a teenage Nigeria lad who grows to become a budding motivational, transformational and inspirational speaker and writer. He created this site as a channel to motivate and inspire others. Despite critism about his deeds, he remain steadfast on his mission to save his generation from ignorance about giving life what it takes to succeed. Working on the biblical ideology that God's people perish because they lack knowledge, therefore, want to use this means to share the LITTLE he had. On this site, you will be privileged to read his life transforming articles/write ups as well as his quotes. Also quotes from other great men, his mentors will also be published. You will also be privileged to update status on issues which seem disturbing and need advices, you'll get opinion from me and other members online. Weekly devotion will also be updated on weekly basis to build us spiritually. Stay relaxed and surf this website with great pleasure because it will greatly benefit your instinct. Stay Blessed.






OLATUNBOSUN RANDOM QUOTES

"Laughter is the sensation of feeling good all over and showing it principally in one place."




3390

Copyright © Olalekan Olatunbosun