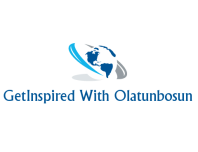 I THINK FELA KUTI GOT IT WRONG.....
THIS IS MY SENTIMENT....

Late afrobeat legend, fela Kuti sang in one of his track titled 'Suffering and Smiling;

"Every day – for house
Every day – for road
Every day – for bus
Every day – for work
My people my people my people
Every day my people inside bus
CHORUS: Suffering and smiling
Forty-nine sitting forty-nine standing
CHORUS: Suffering and smiling T
hem go pack themselves in like sardine
CHORUS: Suffering and smiling
Them dey faint, them dey wake like cock
CHORUS: Suffering and smiling
Them go reach house water no dey
CHORUS: Suffering and smiling
Them go reach bed power no dey
CHORUS: Suffering and smiling
Them go reach road go-slow go come
CHORUS: Suffering and smiling
Them go reach road police go slap
CHORUS: Suffering and smiling
Them go reach road army go whip
CHORUS: Suffering and smiling
Them go look pocket money no dey
CHORUS: Suffering and smiling
Every day na the same thing
CHORUS: Suffering and smiling
Suffer suffer for World "

My research proves that he sang this during the military regime to probably express his inward disposition about how we're suffering in the hands of militant. But I swear, if he is alive to witness what we're facing in the hands of this civilian government, am sure he would have praised the military regime and describe us, the victim of this civilian era as "Dying and Struggling".

Ayo Balogun, popularly called Whizkid said in his single 'Eledumare' that;

"My mother say democracy, But my government show me supremacy"

The deteriorating condition is worth being worried about. In fact, I am sick and tired of reading weird headlines every day. Every headline carries tag like "Bizarre' 'Weird' 'Incredible' 'Inhumane' etc. Yet, nothing seems to change. The future of this great nations seems not promising.

Let me start by citing an example of the North Korean ship that sank mid April of this year. Captain Lee Joon-Seok who wasted lives of statistically 300passengers got 36years imprisonment, the chief engineer got 30years while other crew members got up to 20years imprisonment. I cited this for no reason than to compare the incident with my nation-Nigeria. Am pretty sure, if the case happen here, the first thing we will hear is apology from the captain, news about is arraignment within two weeks and that all.This happens as a result of CORRUPTION that as taken it full course. Truth is dead. All we dine and wine with is deceit and lies. Death rate increases every day. Our economy depreciates yet the mass won't stop struggling.

"Ambassadors of poverty" is simply the best description for our political elites. When they are going to have just a mere dinner, they have numerous body guards around them let alone, when they are going for a meeting, they have hundreds of convoy, forces shooting sporadically and siren at it peak, warning people of the road but the masses life is at the verge of destruction. People die like chicken on daily basis. Cases of bomb blasts are reported almost every day.

We hardly afford 2-square meal when they spend over 3million for feeding in just a day. They have their children studying in the best school abroad while we have strike as holiday here.

Unemployment as rapidly increases crime rate. I heard about a man working for a particular Permanent Secretary in Ogun state. He was dismissed from work as the PS driver. He vowed to join any crime as long as it will provide him money to feed his family.

We had over 200 school girls held captive by islamist terrorist-Boko Haram, yet our leaders still smile and pursue electoral ambition in 2015. What a nation!
I know this I have written won't change anything. Many scholars as written and said theirs, but nothing as change. Kudos to Late Gbenga Adeboye, Mr. Ologundudu, etc

I think all we need to do now is PRAY... I pray this nation is purified someday.

#I_Love_Nigeria!

All Rights Reserved.
Twitter@IamShakespeare2
Hmmm.... PREMARITAL SEX
LEARN FROM THIS....
WHY I PERSONALLY STAY AWAY
FROM IT
*I respect my body and want to
be with someone who does too
*I know what is right for me
even if everyone is doing it
*I am definitely not ready to be a
parent yet
*I want my wedding night to be
special
*I don't want to contract a
sexually transmitted infection
*I don't want sex to change our
relationship
*I must wait until i know i can
handle sex and its
responsibilitie s
*I know that having sex does
not guarantee that my
relationship will continue. If she
lover me she will wait
*I know that sex is not a game. I
will have sex when am ready not
when somebody else thinks i
should
*I will never have sex just to
prove that i am HOT.
*I REALLY mean NO when i say
NO
Be warned. Stay away from
PREMARITAL SEX! It RUINS!!!

ABBATOIR IN THE FOREST? Hmmm.... MY NATION IN REAL CRISIS.Hmmm.... I have been wondering for days if there is now abbatoirs in the forest, but the answer still remain combusible and controversial as it remain a bane in my heart. I guessed you must be asking what brought about my lamentation, its nothing else than the ritual den discovered in Ibadan who was later said by top government officials that is a butcher's den.

Incredible! Obvious propaganda! When did we now have abbatoirs in the forest. My nation in is real crisis. I am really getting pissed off with the situations of my nation, Nigeria.
Cases of ritualist as continuos rise, as many heartless people turn human beings to cow and slaughter them for make charm for wealth, power and fame which will perish someday.
Though journalist affirmed the incident yet the government of my nation still insist is a butcher's den. To worsen the situation, i gathered that "mopols" was employed to the scene to prevent demolished the building by angry resident around the evil den.

Recently, i witnessed another incident at Abeokuta, Ogun state. In a part of the town called "Oja-Ale", a two-storey building was discovered by the resident to be a ritual den and got enough evidence to prove that. Angry youth in the scene are so furious to beat my man in charge of the evil den to death and demolish the building before the police intervened. I was at the scene when a traditional ruler in the community called "Balogun" came around, he went in to have a talk with the police men boss and man in charge of the evil den. After some minutes, the Balogun came out and declared to everyone at the scene that their is nothing implicating or relating to ritual in the building though everyone as confirmed that.
I felt like dying, or perhaps, do some thing that will make justice prevail but what can a bloody civilian like me do? Absolutely nothing!

Another ritual den was also discover at the same Abeokuta in a place called "Adigbe". We heard of the issue in the early stage but i must tell you the issue as died down. Why so fast?

Is my country not in crisis? Who would save my country? Only God can!

The only problem i observe here is the lack of GOD'S FEAR in our lives. I hope this ends soon.



306

Copyright © Olalekan Olatunbosun