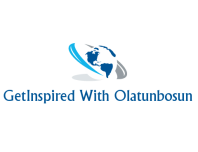 LESSON FROM CATAPULT...

Lost in a deep thought, I was actually having my quiet time. I heard a knock on my door and reluctantly rose to see who is at the door.

Its a naughty friend of mine, he actually came to summon me to go 'hunting' with him. 'Hunting?' I chorused in despair. I initially knew his visit will bring make me feel uncomfortable. I yelled at him to let me be, but he couldn't let go of me. He insisted we had a little of child's play.

I concurred, I was wondering how the hunting adventure would be because I don't have a taste of it during my childhood. Soon, I grew interest. I got dressed and followed him joyfully.

We wandered through the lonely path until we got to a big tree with varieties of birds dwell. He brought out a catapult and aimed it at a bird. The stone hits the target. He taught me how to do the same and I was able to bring four birds down.

On our way home after the hunting adventure, my instincts kept asking me "WHAT HAVE YOU LEARNT FROM YOUR HUNTING ADVENTURE?" I began to wonder if there is any lesson at all, something just flashed through my mind asking "what do you observe when you handled the catapult?"

Wow! The lesson became obvious, I remembered that THE CATAPULT WAS PULLED BACKWARD BEFORE SUCCESSFUL MOVING FORWARD TO HIT ITS TARGET.

LESSON OUTLINE
• I came to realise that, the catapult thought a much needed lesson about life. The basis of the lesson is that, THINGS WILL SEEMS DIMINISHING, DETERRIORATING, MOVING BACKWARD BUT THE MORE YOU FAILED/MOVE BACKWARD IN YOUR ENDEAVORS THE GREATER YOUR CHANCES OF HITTING YOUR TARGET IN LIFE.

• NO MATTER HOW LIFE PUSH YOU BACKWARD THE GREATER YOUR CHANCES OF PRESSING FORWARD AND REACHING THE TOP SOMEDAY.

Remember, Learn to give life WIT==» What It Takes.

All Rights Reserved
Olalekan Olatunbosun.
Twitter@IamShakespeare2
www•getinspired•wapgem•com
BLOOD IN MY HANDS!
Weak and helpless i laid on the
ground, i see myself being
trampled
upon. It's obvious that i have
failed my instinct. I have fallen a
victim! Then i remembered my
vows to my creator that says;
"I will make changes not excuses
I will be useful not used
I will be motivated not
manipulate"
..... As i read there toys loud in my
mind, i screamed audibly NO!!
Like the days of Samson, i rose
with my diminishing prowess, i
tend to
fight back and murder him. I
grabbed his neck, waiting keenly
to see
him have his last breath. I
struggled to stab him, i was glad
to see a
pool of blood. See blood in my
hands!
I was in high spirit as i see him
have his last breath, lying down
inertly. This was my ordeal with
FEAR. The fear that i can't fully
maximize my heavenly ordained
qualities. This same fear as held
you
captive, and if you really want to
make it big in life, conquer your
biggest enemy-fear.
Are you sacred of unleashing the
best in you thinking that people
would laugh at you. Why not let
them laugh because someday,
they will
still celebrate you. Believe me, if
you let this fear stop you from
utilizing you potentials, you have
failed four set of people. 1)
You've failed God who deposited
these qualities in you because
you
failed to utilize it. Look Matthew
25. 2) You have failed the
preceding generation because
you have given nothing to the
continuity
of what they could not end. 3)
you have failed this
contemporary
generation because you've
contributed nothing for its
betterment. 4)
You've failed the imminent
generation because you've not
given what
they can do up with.
On a conclusive note, endeavor to
utilize your God given potentials
today!.
All Rights Reserved.
am i MAD?
Sigh.... In deep reflection.
Thinking seriously, i need an
answer to
that question. Hmmm.... I think i
found one. My answer is YES. I am
working profusely to ensure that
i do. Don't be surprised, its the
desire i admire and have been
aspiring and enquiring to acquire
it,
you don't need to conspire
because my God will make you
expire if you
do.
Wait a minute, don't you mind
asking your self the same
question. If
yes/no, ask now and the answer
should be positive.
Sorry, i think am making you feel
nervous, am so sorry. What i
actually meant is, are you Making
A Difference?
Listen, you are a Living Dead if
you are living a life of no impact.
You are a walking corpse if you
are not endeavoring to make
changes
and not excuse. Can you point
what impact you've really made.
Do you
ever thought of innovating new
ideas.
Dear reader, you are meant to
impact people not impress them.
Stand up
for a change, our nation and the
world as a whole need your
impact to
survive. Don't just come visit the world,
make a change there. If anything
matters
then everything
matters. Because
you are important,
everything you do is
important. Every
time you forgive, the
universe changes;
every time you
reach out and touch
a heart or a life, the
world changes; with
every kindness and
service, seen or
unseen, my
purposes are
accomplished and
nothing will be the
same again.
Here i am endeavoring to change my world
via my writings and speeches.
Do your part today!
ALL RIGHTS RESERVED.
TIPS ON HOW TO ACHIEVE YOUR
GOALS.
Have you ever set a goal for
yourself, like getting fit, making
honor roll, or being picked for a
team? Like lots of people, maybe
you started out doing great, but
then lost some of that drive and
had trouble getting motivated
again.
You're Not Alone!
Everyone struggles with staying
motivated and reaching their
goals. Just look at how many
people go on diets, lose weight,
and then gain it back again!
The reality is that refocusing,
changing, or making a new start
on something, no matter how
small, is a big deal. But it's not
impossible. With the right
approach, you can definitely do
it.
Getting Motivated
So how do you stay motivated
and on track with your goal? It all
comes down to good planning,
realistic expectations, and a stick-
to-it attitude. Here's what you
need to do:
First, know your goal. Start by
writing down your major goal.
Your major goal is the ultimate
thing you'd like to see happen.
For example, "I want to make
honor roll," or "I want to get fit
enough to make the cross-
country team," or even, "I want
to play in the Olympics" are all
major goals because they're the
final thing the goal setter wants
to see happen (obviously, some
goals take longer and require
more work than others). It's OK
to dream big. That's how people
accomplish stuff. You just have to
remember that the bigger the
goal, the more work it takes to
get there.
Make it specific. It's easier to
plan for and master a specific
goal than a vague one. Let's say
your goal is to get fit. That's
pretty vague. Make it specific by
defining what you want to
achieve (such as muscle tone and
definition or endurance), why
you want to get fit, and by when.
This helps you make a plan to
reach your goal.
Getting Motivated (continued)
Make it realistic. People often
abandon their goals because
their expectations are
unreasonable. Maybe they expect
to get ripped abs in weeks rather
than months, or to quit smoking
easily after years of lighting up.
Let's say you want to run a
marathon. If you try to run the
entire distance of 26.2 miles
tomorrow without any training,
you're unlikely to succeed. It
takes the average person 4
months of training to run that
far! But the bigger risk is that
you'll get so bummed out that
you'll give up your marathon
dreams — and running —
altogether.
Part of staying motivated is being
realistic about what you can
achieve within the timeframe
you've planned. Competing on
the Olympic ski team is a
workable goal if you are 15 and
already a star skier. But if you're
18 and only just taking your first
lesson, time isn't exactly on your
side.
Write it down. Put your specific
goal in writing. Then write it
down again. And again. Research
shows that writing down a goal
is part of the mental process of
committing to it. Write your goal
down every day to keep you
focused and remind you how
much you want it.
Break it down. Making any
change takes self-discipline. You
need to pay constant attention
so you don't get sidetracked. One
way to make this easier is to
break a big goal into small steps.
For example, let's say you want
to run a marathon. If it's
February and the marathon is in
August, that's a realistic
timeframe to prepare. Start by
planning to run 2 miles and work
up gradually to the distance you
need.
Then set specific daily tasks, like
eating five servings of fruit and
veggies and running a certain
amount a day. Put these on a
calendar or planner so you can
check them off. Ask a coach to
help you set doable mini-goals
for additional mile amounts and
for tasks to improve your
performance, such as exercises
to build strength and stamina so
you'll stay motivated to run
farther.
Reaching frequent, smaller goals
is something to celebrate. It gives
you the confidence, courage, and
motivation to keep running — or
doing whatever it is you're
aiming to do. So reward yourself!
Staying Motivated
Check in with your goal. Now
that you've broken your goal
down into a series of mini-goals
and daily tasks, check in every
day.
It helps to write down your small
goals in the same way you wrote
down your big goal. That way
you can track what you need to
do, check off tasks as you
complete them, and enjoy
knowing that you're moving
toward your big goal.
As you accomplish a task, check it
off on your list. Tell yourself, "Hey,
I've run 10 miles, I'm nearly
halfway to my goal!" Reward
yourself with something you
promised yourself when you set
your goal. Feel successful — you
are! Now think ahead to
accomplishing the rest of your
goal: "What do I have to do to
reach 26 miles? How am I going
to make the time to train?"
Writing down specific steps has
another advantage: If you're
feeling weak on willpower you
can look at your list to help you
refocus!
Recommit to your goal if you
slip up. If you slip up, don't give
up. Forgive yourself and make a
plan for getting back on track.
Pat yourself on the back for
everything you did right. Don't
beat yourself up, no matter how
far off track you get. Most people
slip up when trying to make a
change — it's a natural part of
the process.
Writing down daily tasks and
mini-goals helps here too. By
keeping track of things, you'll
quickly recognize when you've
slipped up, making it easier to
refocus and recommit to your
goal. So instead of feeling
discouraged, you can know
exactly where you got off track
and why.
What if you keep slipping up?
Ask yourself if you're really
committed to your goal. If you
are, recommit — and put it in
writing. The process of writing
everything down may also help
you discover when you're not
really committed to a goal. For
example, perhaps you're more in
love with the fantasy of being a
star athlete than the reality, and
there's something else that you'd
rather be or do.
View slip-ups as lessons and
reminders of why you're trying
to make a change. When you
mess up, it's not a fault — it's an
opportunity to learn something
new about yourself. Say your
goal is to fight less with your
brother or sister. You may learn
that it's better to say, "I can't talk
about this right now" and take
time to calm down when you feel
your temper growing out of
control.
Staying Motivated (continued)
Keep a stick-to-it attitude.
Visualize yourself achieving your
goal: a toned you in your prom
dress or a successful you scoring
the winning soccer goal. Self-
visualization helps you keep
what you're trying to accomplish
in mind. It helps you believe it's
possible. You can also call up
your mental picture when
willpower and motivation are
low.
Positive self-talk also boosts your
attitude and motivation. Tell
yourself, "I deserve to make the
honor roll because I've really
been working hard" or "I feel
great when I swim — I'm doing
well on my exercise plan!"
Share with a friend. Another
boost is having supportive
people around you. Find a
running buddy, a quit smoking
buddy, or someone else with a
similar goal so you can support
each other. Having a goal buddy
can make all the difference in
times when you don't feel
motivated — like getting up for
that early-morning run.
If you're not getting support
from someone when you really
need it, you may need to take a
break from that friendship and
surround yourself with people
who want to help you succeed.
For instance, if you've been
going to your friend's house to
study together every Thursday
after school, but now your pal is
turning on the TV, texting
friends, or gabbing on the phone
and ignoring your pleas to get
down to work, it's time to find
another study buddy. You can't
stay focused on your goal if your
friend doesn't share that goal —
or, even worse, is trying to hold
you back. Seek out others who
are on the same path you are
and work with them instead.
Don't Give Up!
Ending an unhealthy behavior or
creating a new, exciting one is all
about taking responsibility for
our lives. Finding the motivation
to do it isn't necessarily easy, but
it is always possible. You can stay
motivated by writing down your
goals, sticking to your schedule,
and reminding yourself of what
led you to set your goal in the
first place. Change is exciting —
we'd all be very bored without it.
Good luck in reaching your goals!


303

Copyright © Olalekan Olatunbosun